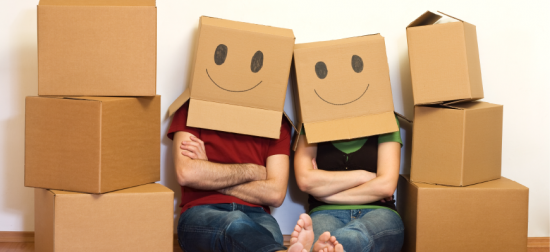 #1 Movers in Athens, Ga. & Surrounding Areas
All About the Move™ is a licensed and insured moving company serving Athens and the surrounding areas. We do not use temps or day labor and all of our trained movers and drivers have been carefully screened and background checked.
All About the Move™ helps the customer keep the cost of the move lower by not owning their own trucks. We can provide the driver with no additional charge. 
Customers consult with truck rental companies to determine the approximate size truck which would alleviate the need for multiple trips.
All About the Move™ charges on an hourly basis with no hidden fees (i.e. no helper charge, no mileage charge, no weekend or evening charge, no driver charge). We offer free moving estimates with no deposits required.
We are currently booking appointments for this month's moves.
Fill out the contact form on the right!
Interested in starting your own Moving business? Click our Contact Us page for more information 

!
All About the Move™ Offers The Following Services:
Packing and Unpacking
Moving Labor
Loading and Un-Loading
Furniture Assembly and Set-Up
Organization
Junk Removal
Discover The Advantage:
All movers are background checked & screened
We have a staff of movers (no temp employees)
No hidden fees
Only 1 Hour minimum
No deposits
Quick response time
Hassle free
Mission Statement
"ALL ABOUT THE MOVE" is a family owned company with a firm commitment to being the best moving company in Athens. Our company's goal is to provide efficient, reliable, moving services on a timely basis at a fair cost. "ALL ABOUT THE MOVE" provides a team of movers with the highest level of experience and integrity."
Success Stories
"We are in our new home! All went as smoothly as possible – thanks in large part to All About the Move. We enjoyed getting to know the cool guys that packed up the truck as we loaded items into our vehicles (in fact it turned out our son already had a connection with one of the movers through his help at youth events). After a long day and a long closing, it was totally encouraging to know All About the Move team would be there to unload the big stuff and help us get the place in order. You guys are great! I've already recommended your services to several friends. Thanks again for taking a lot of the stress and heavy lifting out of our move!"
– Kevin
"Your company most certainly exceeded my expectations! I have been telling everyone about you! We will definitely use you again. The guys were beyond exceptional. Always smiling, never complaining. I am so impressed. Thanks for all your help."
– Tamie
"I can't say enough nice things about the two guys you sent to help us pack. We went and picked up the rental truck first thing in the morning. They opened at 7am and we were there. We got home about 5 or 10 minutes to 8 and your two guys pulled in right behind us. It was so nice to not have to worry about them not showing up. They were so nice and polite.
It was a pleasure to see such nice young men. You can be proud of them. I believe your business is only as good as the people who work for you. They can make you or break you. These two men were great. I will recommend your business anytime. And I am so glad we called you. You were so helpful. Please know we are very happy with our experience with your company.Thank you."
 -Gerry K