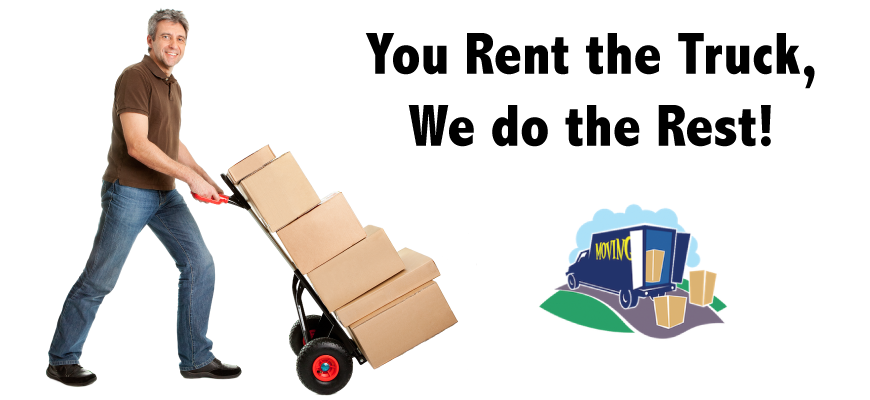 1. Booking an Appointment
All About The Move books jobs on a first come, first served basis. If you would like to book an appointment, please contact us by phone or email.
2. Appointment Timing
We have both morning and afternoon appointments available to better serve our customers. The morning appointment begins at 8AM unless otherwise arranged. The afternoon appointment is generally between 1 – 3PM. The exact arrival time of our crew is contingent upon the completion of our morning appointment. If you have an afternoon appointment and our morning appointment is running later than expected, please be patient, we will be there.
3. Our Equipment
All About The Move contractors come prepared with tools to disassemble & reassemble your furniture if needed and small hand trucks to carry out your move in the most efficient manner possible.
4. Multiple Trips
If a second trip between your new and old home is necessary to safely transport all of your belongings without damage, we will let you know. You can make the call whether you'd like to have us finish the job or just take the largest items leaving smaller, more manageable items for you to handle in your vehicle.
5. Saving Time
If you are concerned about the time it will take to complete your move, have as much as you can in sealed boxes. This is one way to save us time and you money. Carrying odds and ends by hand is time consuming.
6. Moving Time Factors
Every time you move there are several factors that determine the total time it takes to complete your move. Here are a few: How many boxes, how much furniture, how many odds and ends, how many flights of stairs, size of elevator, long hallways/long carry out to the truck, and how many items need to be disassembled and reassembled.
7. On the Job Safety
Your kids and pets are really cute! Little kids love us because we are all friendly and nice. But, if they are at our feet when we are working, we may stumble and drop whatever it is we are carrying. This is a hazard to our guys and also to your kids and pets as well. If animals are safe in a bedroom or bathroom, and children are attended to, we'll have a safe working environment. Let's all work together to make this moving experience accident free.
8. Workspace Congestion
If you plan to have the cable and phone technician, painter, cleaner, contractor, and movers come all in one day, our job will be more difficult and time consuming working around these obstacles.
9. Flexibility
Unexpected circumstances arise from time to time that increase a job's length beyond everyone's expectations. We'll do the best we can to accomplish the job in the time we estimated. I can assure you that we will be working as efficiently as possible.
Thank you for taking a moment to review some important information about our services. We want to make sure that our customers completely understand what to expect from All About The Move.
Check out our moving tips blog
Success Stories
"I used " All About the Move" to unload my rental truck when my wife and I moved here to be closer to my daughter.Your guys did a great job. I used you again to move into my new home a few months later…I will keep using your company..no reason to change when you find a great company to work with. Thanks again."
– G. McCormack
"All About the Move" did a fantastic job for me! They packed and unpacked my apartment home including all my kitchen, bath, and closet items and rehung my picture and drapes. It was wonderful and I really appreciated them.
– K. Prager
Even though I only had a few large items, the job was not too small for "All About the Move". Thanks again, you guys are great!
– J. Parker