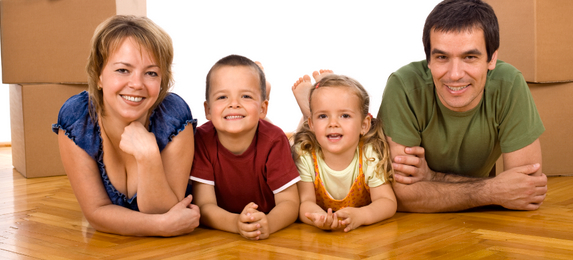 Where We Move
We cover Georgia, Florida, Alabama, Arkansas,
Louisiana, Mississippi, Tennessee, North Carolina, South Carolina and Kentucky.
 Please call to see if your move is within our coverage area.
Selecting a Mover in Athens
Even if you are a do-it-yourselfer, there may come a time where you have a need to hire a mover in Athens, Ga. After all, some moves are simply too tough to do yourself or may even be unsafe for you to do without the help of a professional. All About The Move knows your time is valuable…
If you have never hired a mover in Athens, Ga before, you may need some guidance in how to find a moving service you can trust, what you should pay, and when you may need to hire one. Remember, movers are professionals and you are going to pay for their services, but there are ways you can still get the Athens moving service you need and save lots of money while doing it.
While many movers in Athens, Ga charge an hourly rate, finding the cheapest rate per hour is NOT the best way to decide on a moving company. It is better to choose a mover or an Athens moving company based on customer satisfaction and reputation rather than on costs alone.
Ask your friends and family for referrals for Athens movers they have used and find out if they were satisfied with the service they received. Chances are that, if they had a good experience with the mover, you will also…
And here's a secret… IF they didn't have a good experience, they'll be quick to tell you…%0.
Success Stories
"I think you guys are great! The best part about working with All About the Move was how quick and hassle-free the entire experience went. I called the day before I needed to move and you had no problem with the last minuteness of it. I appreciated how you advised me on what to rent (which saved me a nice chunk of money!) and the movers were SO efficient and careful with my belongings, he was fantastic. You guys were super friendly and professional, I would definitely recommend you to anyone needing help moving! Best of luck with your business."
– Michy M. Athens, Ga.
"We were so please with the two men that helped us move. They were top notch professionals and we could not say enough good things about them.
From start to finish. If the balance of your team is half as good and professional as these fellows your business will thrive and grow exponentially. We can not thank
you enough for being so flexible and accommodating to our daughter's move in schedule and we will be eternally grateful for the kindness and professionalism."
– Betty
"Thank you very much for a job well done. All your men did exceptionally well. They were very professional, friendly, and very helpful. We also appreciate your
help in setting this up. We had a very positive experience."
– David
"The young men that came over were both professional and polite and made the day easier for all of us. They did an outstanding job – we unloaded late last night and so far we have had no damage found (and I do not expect to find any either) after a 1200 mile journey and some not so smooth roads traveled……….they did an excellent job and I recommend these two young men for future jobs. Please be sure to let them know we appreciate all they did and enjoyed the time with them." – Richard
"I would like to take a moment to say thank you for your assistance in moving my daughter's household items. Your attention to detail while coordinating the move made this one of our smoothest transitions from one home to another. Your drivers/movers were courteous yet diligent in performing their tasks.Thank you again. We will definitely recommend you and if required, will certainly call upon you in the future."
– Sincerely, Robin H.